STEAK DINNER IN HAWAII
AT A CHEF ALLEN HESS RESTAURANT
---
A relaxing steak dinner in Hawaii is the ultimate way to experience a Chef Allen Hess restaurant. Gather friends and family together. Browse a choice selection from Big Island grass fed ribeye and Kalbi beef to tomahawk and tuna steak. Have your steak served up alongside hearty side dishes, and lighter options, all washed down with juicy and robust wines, local Hawaii beer or house signature cocktails. And, save room for dessert.
Steak Dinner for Date Night
Or why not make your steak dinner special? Split a romantic dinner for two in an intimate setting. We'll save the best table or booth for you on your special date night, topping up your glass with bottle service and shaking up the house cocktails as you dig into your truffle fries, Portuguese Bean Soup, whole roasted Kampachi fish, or whatever steak you prefer.
Make a reservation for a steak dinner directly with the restaurant.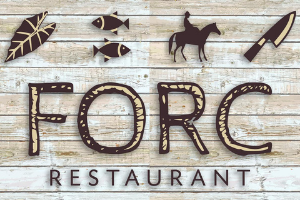 F.O.R.C. Restaurant
Waimea
Chef Allen Hess' local-style country kitchen eating house for Brunch, Happy Hour, and seasonal Dinners. Local favorites, healthy, hearty, and creative dishes. The bar features specialty cocktails, and a thoughtful selection of spirits, beer, and wine.
GROUP BOOKINGS
---
SEND US A NOTE FOR PARTIES OF 6+
Please include which restaurant, date, time, party size and the best way to contact you. We look forward to welcoming you soon!